PLASTICS PROCESSING & TOOLING
Plastics are the raw material of the modern economy. Their popularity has allowed the industry to grow for 50 years. The plastics industry is a young and extremely dynamic industry, which designs and manufactures products with plastics or composite materials.
Plastics are extremely versatile materials and have led to many technological innovations, new design solutions, environmental improvements and cost savings.
Nowadays, thanks to plastics, the only limit of the designers is their imagination. Plastics will continue to play a major role in helping society meet the challenges of declining natural and non-renewable resources, climate change and an aging and growing population.
SUNI accompanies you in the development chain of a plastic part : from design to industrialization. SUNI also offers training in the plastics and tooling trades.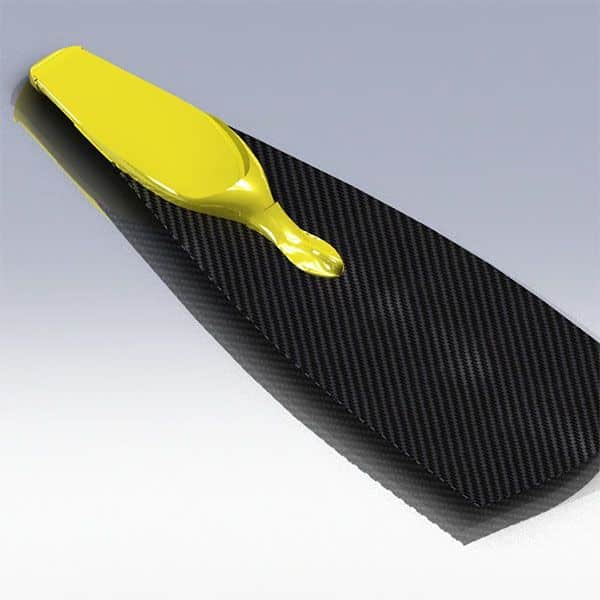 Training in our premises in pictures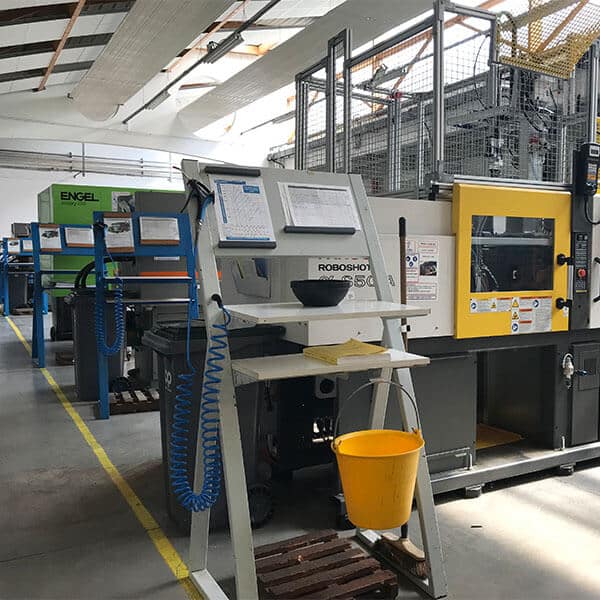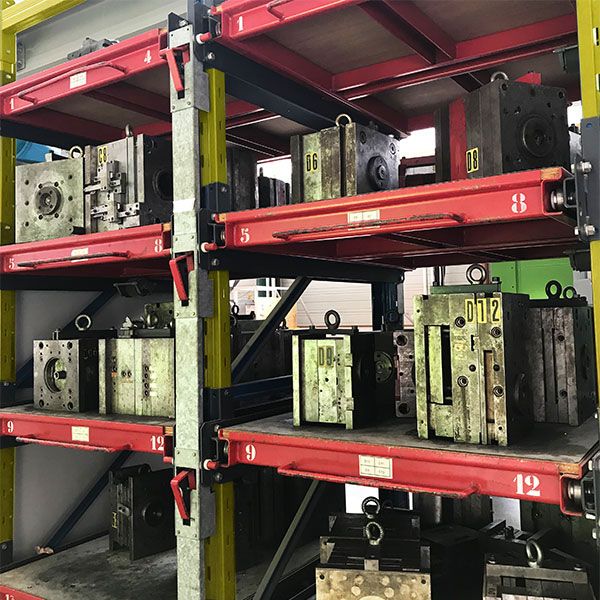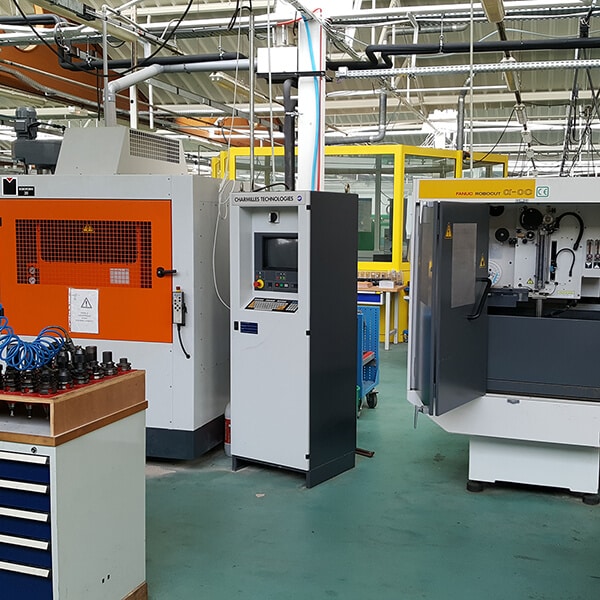 What manufacturing process for my product?

How do different manufacturing processes work in plastics?
METHODS OF PLASTICS PROCESSING
The manufacture of a plastic part derives from the use of appropriate tools according to the production technique used. The manufacturing processes of the world of plastics are numerous. Your specifications will allow us to select the appropriate process. Here is an overview of the main plastic processing processes with which SUNI works.
The material is in the form of a plastic sheet which is then softened by heating, before being shaped in a mold. This technique allows to produce packaging but also more technical parts.
An injection molding machine is used to produce objects in large series.
A single operation makes it possible to obtain pieces of complex shapes with a mass ranging from a few grams to several kilograms. A tool, called the injection mold, is mounted on the press. The mold cavity defines the shape of the piece. In order to improve productivity, multi-cavity injection molds are commonly used.
It is a process that allows to manufacture long pieces (tubes, pipes, etc.)
In the extruder, the plastic is in the form of granules. It is heated and softened by means of an auger which is in a sheath. The auger drives the plastic towards the exit. The exit head of the extruder gives the shape to what comes out. The tube (or the profile) comes out continuously : it is cooled to be then cut to the desired length.
We support you in your technical and technological choices specific to each project.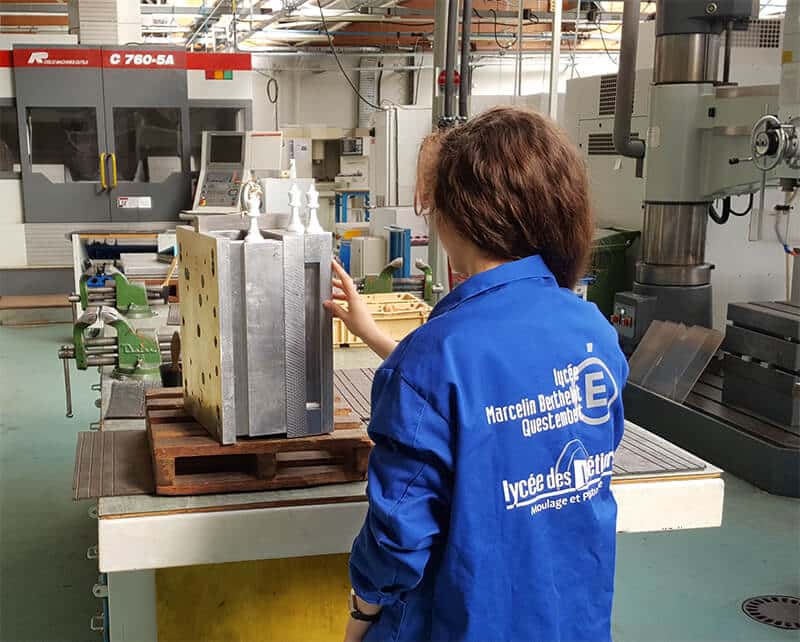 SUNI pioneer
SUNI shares its expertise in Plastics Processing and Tooling
We have been manufacturing plastic parts and tools for over 20 years
We have equipment that allows us to implement the techniques of manufacturing plastic parts such as injection, thermoforming, but also tooling machine dedicated to the manufacture of tools (sinking EDM, HSC machining center, radial drilling machine, electro erosion wire).
In addition to these hardware resources, SUNI has the latest design software : CATIA, Solidworks, Moldflow, Cadflow TSIM and Cadflow BSIM.
Our testing laboratory will allow you to validate the choice of plastic material for your application.
SUNI brought its expertise in plastics processing to Breton companies, in particular to the aquatic sports sector (mouth protection, frontal snorkel support for underwater hockey players), in the animal field (catflap with tilt-and-turn window).
Thanks to its experience and a pedagogical know-how, SUNI is the leading plastics processing partner for your innovative projects.
Questions about team training in plastics tooling ?
We assist you in design choice and production of plastic parts
For example, the swimming equipment professional, specialised in flippers and underwater sport, based in Questembert,  wanted to develop a new product in its sports range.
After going through the design phase followed by the drawing of the piece, the idea was to produce a few hundred pieces in a first step.
SUNI accompanied the company in the design part, followed by prototyping with a pre-series using silicone molding.
After tests, the material choice was validated, and the design of a prototype injection mold was realized. Manufacture and production using plastic injection then followed.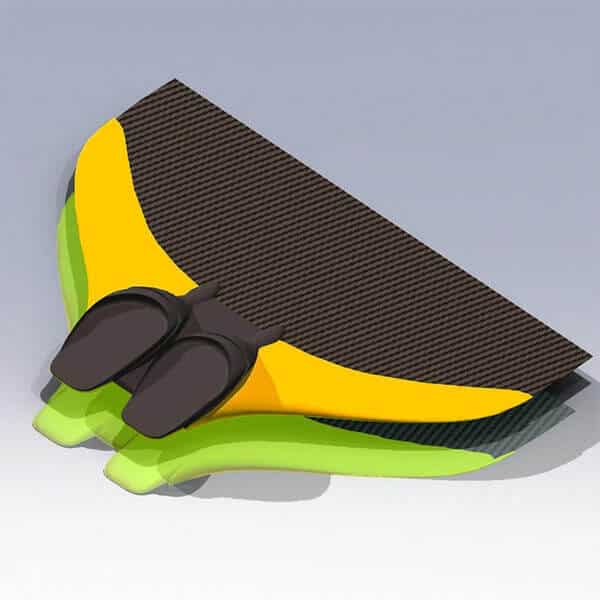 For this kind of application, Plastics Processing and Tooling perfectly met the demand of professionals.
An application project involving plastics?
Do you have plastic parts to be designed and manufactured in your SME / SMI?
We help you understand your integration issues
Plastics have already led to the emergence of major innovations to the service of sustainable development, safety, longer life expectancy and improved performance.
Do you have a project and would like to use plastic parts in your company's applications? SUNI offers you the resources to answer your questions, guide your reflection and accompany you in your project.
You wish to make mold tests on injection molding machines, thermoform plastic parts, or you need equipment to carry out material tests? SUNI responds to your request and puts its equipment and know-how at your disposal.
I have a questions related to Plastics Processing
SUNI PFT
Campus de Ker Lann
Avenue Robert Schuman
35170 BRUZ , France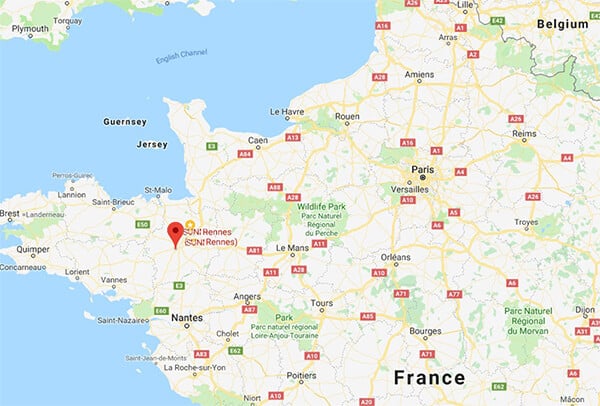 ©All rights reserved SUNI 2022