Our areas of expertise cover a complete range of manufacturing processes :
material removal processes (machining and high speed machining)
material addition processes (additive manufacturing)
and innovative related processes : laser polishing, friction stir welding (FSW), dry machining of light alloys.
SUNI is a leading business partner for companies. We assist you for your innovative projects in the above mentioned processes. We carry out technical and scientific studies to democratize emerging processes in small and medium businesses. We study machining processes, and produce sophisticated parts.
We propose feasibility studies, research and development, and find the right solutions according to demands and queries from companies.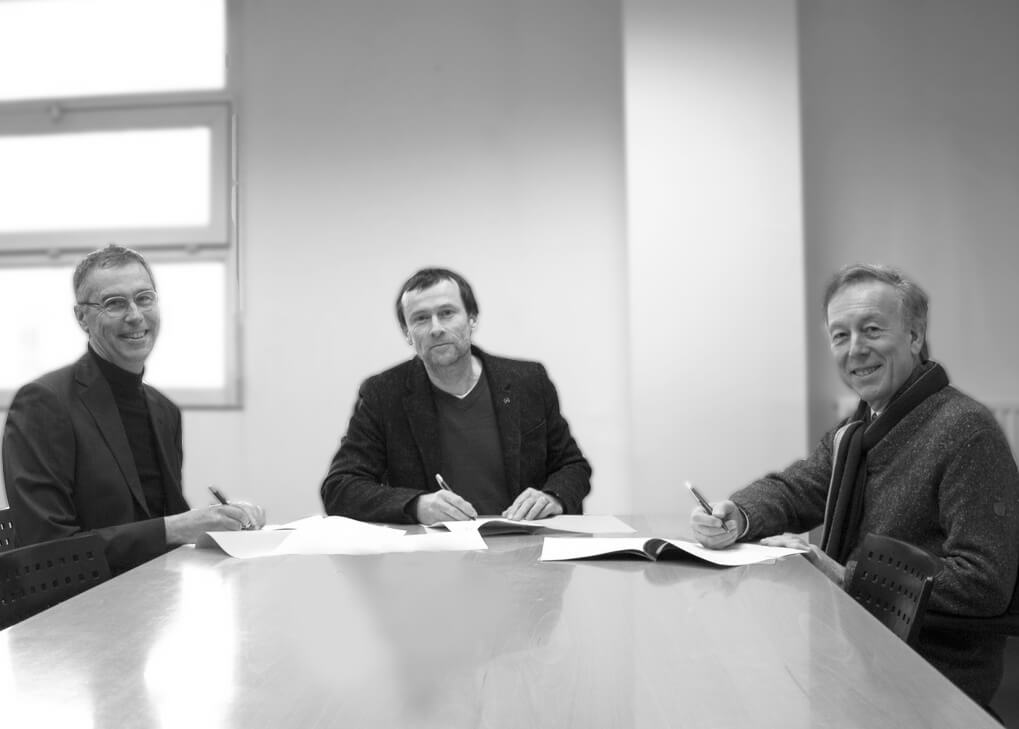 Signing of the agreement for the development of the SUNI Pft platform at Questembert
SUNI creates a link between the academical and industrial worlds, which is reinforced by existing partnerships within the local territorial administration.
SUNI's strength is based on the reunification of three academic partners and one research partner :
the valorization activities of ENS Rennes thanks to its Living Lab,
Lycée Joliot-Curie : general and technological high school,
Lycée Marcellin Berthelot : the multi-function high school , entitled "Lycée of Professions for the plastic materials, composites and tools",
the research laboratory GeM (Institute of Research in Civil and Mechanical Engineering) of Nantes with its team "Processes and Mechanics of Materials" (PMM).
The SUNI technology platform aims to disseminate technological innovation in manufacturing processes in the Brittany region in France. SUNI informs, trains and assists companies in the selection and implementation of innovative manufacturing processes adapted to their projects.
SUNI team is your expert partner. Our permanent technology watch is embodied in projects carried out in collaboration with companies seeking innovation. We share with you the results of our research and projects, and support you in all your technological choices.
Requiring ideas in your manufacturing processes?
What our clients say about us
"SUNI works in collaboration with Sebastien Barrau Manufacture in the research and development of high-performance machining techniques, which require an environment associated with high-level technological products.
Our research partnership perfectly meets our requirements. It allows us to achieve excellent quality, necessary to satisfy the most demanding customers. We apply "haute couture" to our products. "

CEO SEBASTIEN BARRAU MANUFACTURE
"We are a very small company specializing in mechanics and precision machining. We entrusted our feasibility study to SUNI in 2015 for an additive manufacturing project, and as a result we equipped ourselves with a 3D printer.
Today we use our 3D printer for prototyping, finished parts, tooling or maintenance, and parts repair as a complementary service. We have the possibility manufacturing personalized products for our customers in the automotive, special machinery, electronics or medical sectors. 3D printing has allowed us to significantly shorten production times for some parts.
We are now manufacturing in Fougères, antistatic parts in 3D printing, which were previously manufactured in China."

SOPROFAME GENERAL MANAGER

"KUKA, a major actor in robotics, has chosen cooperation with the SUNI technology platform to help bring project to reality. We are continually developing new technologies and optimizing existing ones.
The Kuka-SUNI relationship is based on the recognition of mutual benefits and mutual trust.
SUNI offers training programs for the needs of employees.
Our training partnership with SUNI allows employees to acquire and maintain their skills in robotics"

Need industrial training for your team?
We offer you our know-how

SUNI PFT
Campus de Ker Lann
Avenue Robert Schuman
35170 BRUZ , France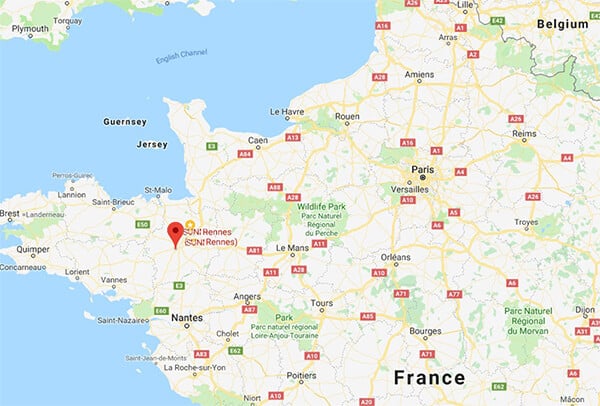 ©All rights reserved SUNI 2022